Nicaraguan Student Association (NISA)
Our Mission Statement
The Nicaraguan Student Association aims to unite the Nicaraguan community of Miami as well as to provide aide to charities in Nicaragua. Through cultural awareness events, community service projects, and partnerships with other organizations, we hope to make a difference and promote a positive view of our heritage.
Our Mission, Benefits and Goals
Through local community events, we try to raise funds to support our local programs and also to help other student organizations wanting to bring aide to Nicaragua. Service for Peace Managua, December of Dreams, and soon NISA's own yearly trip to Nicaragua. All proceeds go to charities and other NGOs such as pre-schools, nursing homes, orphanges and medical centers.
We are an established, non-profit organization that celebrates Nicaraguan culture, supports Nicaraguan businesses, and gives acknowledgement and recognition to those Nicaraguans who have made a difference in the community.
Since we are also a community service organization, we try to make ourselves available to the Nicaraguan community, so please feel free to contact us with any concerns or questions. Please contact us with any specific help and support you may need. We will select the projects that need the most help. So, feel free to contact us!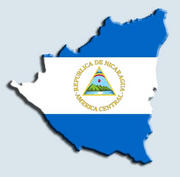 We are governed by the following organizations
Contact Information
Links to Other Sites